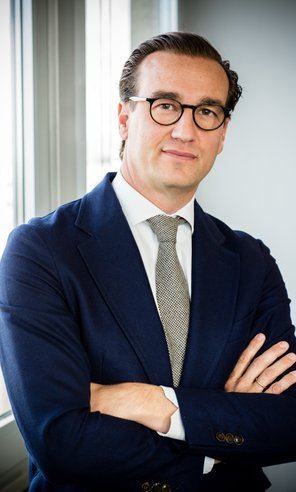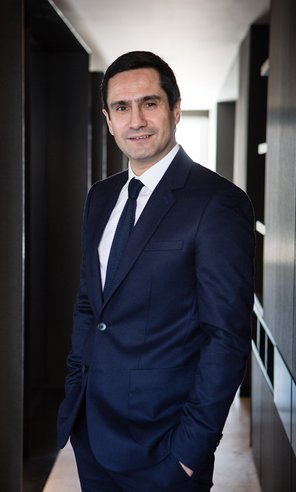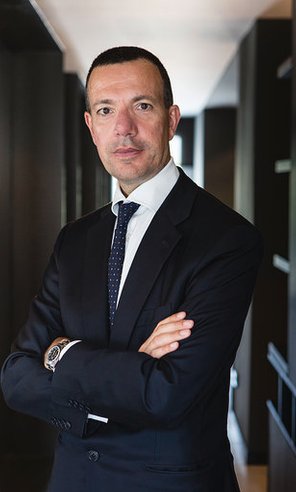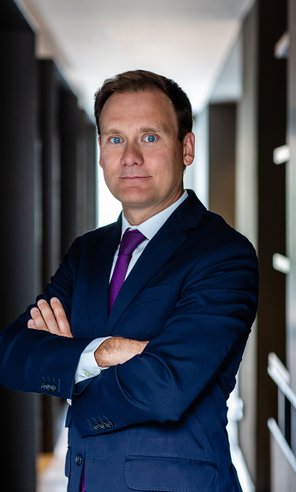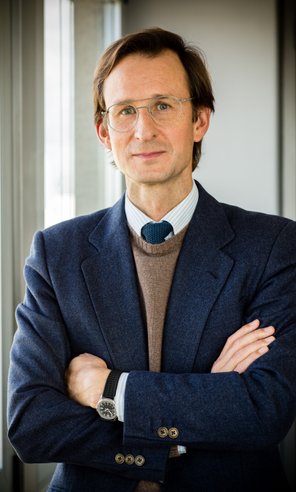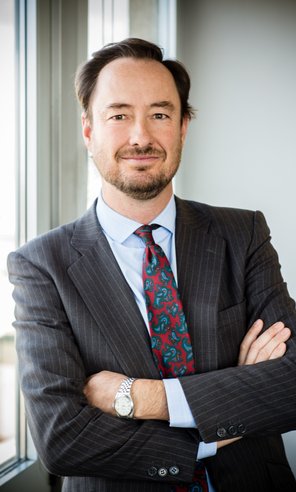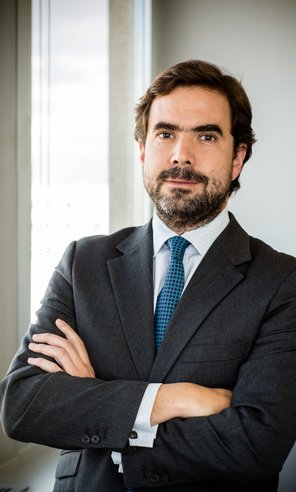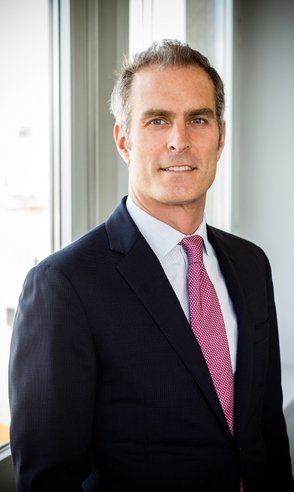 Álvaro is a Partner at Incus with 22 years of experience in the financial services industry. Since joining Incus in 2013, he has been a member of the Investment Committee. His focus is on the origination and execution of structured credit opportunities having closed transactions in the infrastructure, leasing, and real estate industries. He also led the origination of the Incus Government Receivables Strategy with more than €150 million invested. Prior to Incus, he worked at Akerton Partners, a Spanish advisory firm specialized in refinancing and restructuring corporate debt of European companies. Previously, Álvaro worked in the Mergers & Acquisitions FIG team at Morgan Stanley (London), part of the internal team charged with acquisitions and development of the US Dean Witter model of fund distribution in Europe. This included acquisition of AB Asesores in Spain (now part of Caixa) and coordinated the MSDW European strategy with AB Asesores team. Álvaro holds a BA in Economics & Business Administration from ICADE (Madrid).
Andrew is the Founder and Chief Investment Officer of Incus Capital. Andrew leads the Investment Team and the Investment Committee at Incus Capital. He has overseen the company since inception and helped grow the company from a niche player to an established mid-market investment advisor covering multiple EU jurisdictions. During this time and under his leadership, the firm has closed more than 70 transactions with an invested capital over €1 billion. Prior to Incus, Andrew Co-Founded and was CEO of Hipoges Iberia. Hipoges Iberia is a Madrid based pan European servicer with more than €10 billion of loans and real estate assets under management. In 2014, the founders sold a 40% equity stake to Cerberus Capital and in 2018 sold 100% ownership to KKR. From 2000-2008, Andrew was at Lehman Brothers in the Principal Finance Group where he was head of the Southern European NPL business. During his time at Lehman Brothers, Andrew was also involved in transactions across several jurisdictions and asset classes, including: in the UK (pubs, cinemas, car parks, and natural gas infrastructure), Italy (Telecom, NPLs), Germany (residential real estate, SME, and telecom), Portugal (NPLs, RE) and Spain (NPLs). Prior to Lehman Brothers, Andrew worked in the Commodities group at Morgan Stanley making principal investments in Electricity markets. Andrew holds an MBA from the London Business School and an honors degree from University of Western Ontario (Canada).
Corrado is a Partner at Incus Capital with over 25 years of experience in financial markets. From 2010 to June 2018 he worked at Credit Suisse as Head of Global Market sales for Italy. Among the many roles performed he has also been Head of Southern Europe for Solution Business and has been part of a European Committee, based in London, that was investing in different asset classes across all Europe. He has worked closely with colleagues specialised in the UK, Nordic Regions and Germany. During this period Corrado was instrumental in sourcing and structuring several deals of NPLs, Real Estate and Securitized Products. Prior to 2010 he worked in senior positions at Nomura, Lehman Brothers, Merrill Lynch and JP Morgan in London, Milan and New York where he has covered different roles in trading and sales within the Fixed Income division. Corrado has been involved in multiple and complex transaction in Italy with banks, insurance companies, asset managers and government related entities. He holds a degree in Economics with major in Finance from Bocconi University (Italy).
Sébastien is a Partner at Incus Capital with 23 years of experience in the financial markets. He is a member of the Investment Committee of Incus Capital European Credit Fund III. He is the lead Investment Team member covering the French and Benelux markets and liquid debt investment strategies. He is based in the Incus Capital's Paris office. Since joining Incus Capital in 2017, he has been involved in a series of cross border transactions in France, Belgium, Luxembourg, Spain and Portugal with international sponsors. From 2016 to 2017, Sébastien worked at Natixis Asset Management as a Senior Advisor to the CEO and CIO on the development of a global structured finance platform. Prior to 2016, he was Country Head of France and Managing Director in the Fixed Income department of Morgan Stanley. He has been involved in numerous complex and strategic credit restructuring and deleveraging transactions for French and Benelux institutions. From 1997 to 2002, Sébastien worked in the Fixed Income & Derivatives department of French investment company Exane. Sébastien holds a Master Degree in Financial Markets (DESS 203) from University Paris Dauphine and a B.A. in Management from University Paris Dauphine.
Tiago is a Managing Director at Incus Capital with more than 20 years of experience in the financial markets. Tiago is based in the Incus Lisbon office and as Portugal Country Manager is responsible for originating transactions in the region. Prior to Incus, Tiago was a Managing Director on the Fixed Income department at Credit Suisse and before that he worked for Merrill Lynch. Based in London, Madrid and Lisbon he lead the origination and execution of a number of complex and strategic investment banking transactions for Institutions across Europe. Tiago holds a degree in Economics with a major in Finance from Nova School of Business & Economics (Portugal).
Martin is a Partner and Chief Operating Officer of Incus Capital with 20 years of experience in the financial services industry. Martin manages all business aspects of the firm and all duties non-investment, including product development, operations, compliance, finance, IT, HR and investor relations. Prior to joining Incus, Martin was a Managing Director at Macquarie Capital based in New York. He was Head of European institutional equities for North America and a member of the European Management Committee responsible for overseeing the European equities platform globally. Before Macquarie's acquisition of Fox-Pitt, Kelton (FPK) in 2009, he was a Managing Director serving on FPK´s European and Asian Equities Management committees. Previously, Martin worked in the Corporate Finance department of the National Bank of Canada reporting to the group CFO and also worked at Mirabaud Canada. Martin is a Co-Founder of Expo Holdings, a US real estate private equity fund investing in single family and multi-residential properties. Martin holds an MBA from the Schulich School of Business at York University (Canada) and a BA from Dalhousie University.
Alejandro is a Partner at Incus Capital with 21 years of experience in the real estate sector. He is one of the Founding Partners of the firm and a member of the Investment Committee, responsible for transactions related to real estate assets. Before joining Incus, Alejandro was the Head of Commercial Real Estate at Hipoges Iberia. Prior to that, he worked on the Morgan Stanley Real Estate Funds platform in Madrid, where he participated in the acquisition, management, financing and disposal of a broad array of real estate assets in different jurisdictions, including Spain, Portugal, Germany and France. Previously, he worked as an asset manager for ING Real Estate Investment Management and as a real estate corporate finance consultant for IREA and Arthur Andersen. Alejandro holds a double BA in both Law and Business Administration from ICADE, and a Real Estate Degree from Instituto de Empresa, where he currently is a lecturer for several Real Estate Programs (Madrid).
Estanislao is a Partner at Incus Capital with 22 years of experience in the financial services industry. Estanislao joined Incus in 2013 and is a member of the Investment Committee. His focus is on origination and execution of structured credit opportunities having closed transactions in the water utility, toll road, port concession, health, food and energy industries. Prior to Incus, Estanislao worked at Natixis, Rabobank and JPMorgan Chase in the Leverage Buy Out, Structured Finance and M&A departments respectively. At Natixis and Rabobank, Estanislao was part of the European LBO team being a member of the commercial and asset management committees. Estanislao holds a BA in Law from the Complutense University of Madrid and a BA in Business Administration from San Pablo CEU University (Madrid).